August 2017 camp at Rainbow Circle - "Pearls"

18-28 August 2017 at Newhouse farm Kniveton
Magic Hat
Coordinators: Karen, Nell, Carrie
see Rainbow Circle's Facebook page
and See our August camp's facebook Event
well Come and join us at another 'Rainbow Circle magic hat camps in a field in Kniveton, Derby. We're beginning our 30th year: 'Pearls'.
We're coming together to meet, share, love, laugh, heal and grow with music, singing and communal cooking. Age is a measurement of time and time was in flow before mankind developed and agreed on an accurate way of measuring it. Mostly by looking up to the skies but also by digging down into the layers of the earth, dating past civilisations, tools, rituals and customs. Even today we can look at the surface and see nature's timing as nature does not stick to our calender, 'she' has her own timing. Consensus, records, births, deaths and marriages: it is the passing of such times that brings us much joy and celebration along with the sorrow and loss of loved ones. All of us are open to experience. It is the timing of our own paths that leads us to the field, living without walls, with the elements and a more natural way of life.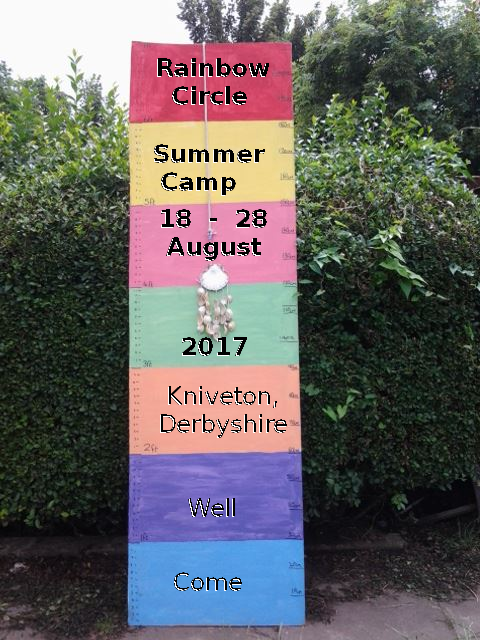 ---
Where ? - see Map
---
Please contact us if you want to arrive early and help with tatup
love@rainbowcircle.co.uk

http://groups.yahoo.com/group/rainbow-circle

www.rainbowcircle.co.uk