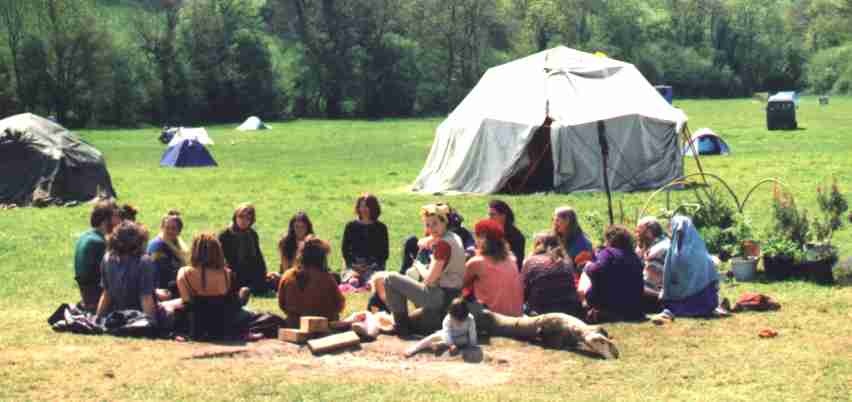 Rainbow Circle Evolution Camp 2007
Evolution / Crescendo / Tatup / WoodWeaving / Workshop workshops / Crafts and Skills (North Midlands)
Friday 10 to Sunday 19 August 2007
THIS CAMP IS MAGIC HAT, LETS HOPE THE MAGIC HAT CAN FEED US AND MEND AND MOT OUR FLATBED TRUCK ETCETERA!
site crew helpers please arrive on wednesday 8th august
same site as kids camp: Bradley Nook
the site will evolve from a basic kitchen and climbing frame into a fantastic camp ready for astro camp if you come and help mend and build and evolve..
the fact that the big R from Rainbow Circle
is near the camp's name EVOLUTION
as R . . EVOLUTION could be significant ...
if you want it that way and make it that way..

www.rainbowcircle.co.uk

phone 0845 122 1277 ~ ~ email: love@rainbowcircle.co.uk {~;

george 07970378572
larry 07952469222
kith 07896133315